Install Insctructions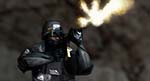 The following tutorial will guide you in installing Global Operations and all necensary files onto your harddrive.

---
Minimum Requirements
Minimum game requirements for fluid gameplay.
---
Prerequirements
Image Mounting application or cd/dvd burner
Following some example applications
If you rather burn the game onto a physical disc you should check out the following wikipedia article List_of_optical_disc_authoring_software incase you do not have any cd authoring software installed.
---
Mounting the Iso
Skip this if you burned the iso to cd/dvd
A tutorial for Virtual Clone Drive can be found here mickeymickstechblog.blogspot.de
Or check out youtubte http://www.youtube.com/
---
Installing the Game Data
Disable your av software (Antivirus) befor you install patch 3.5! Or Add exception rules for GlobalOps folder READ MORE from patch creators
The 3.5 Patch adds simple GoBot fixes (GoBot was a Multihack, AImbot,Wallhack etc) and some AV Scanners threat it as virus. Please read./patches/3.5/readme.html and scroll down to 'Known issues'
---
Installing Thirdparty Addons
I sugest to play the game first without addons to get a feel for it. But if you like here are some nice addons created by the GlobalOps community. You may combine any of these mods!
---